Best Destinations: 01.09.2023 > 08.09.2023
All Destinations
Europe
North America
South America
Africa
Asia
Australia
Why LetzBookit ?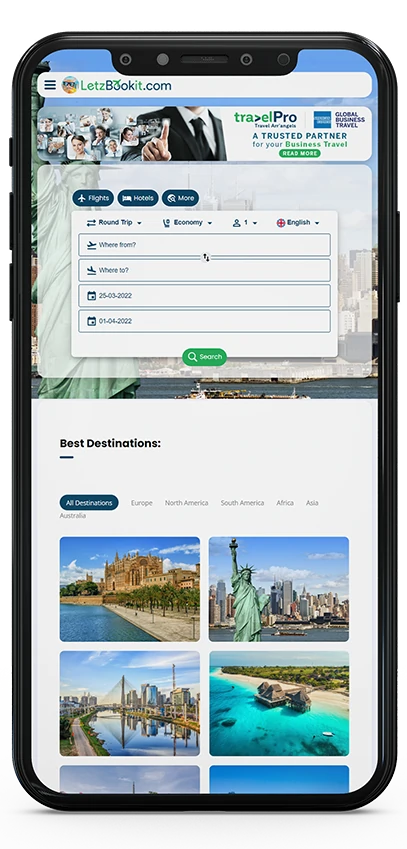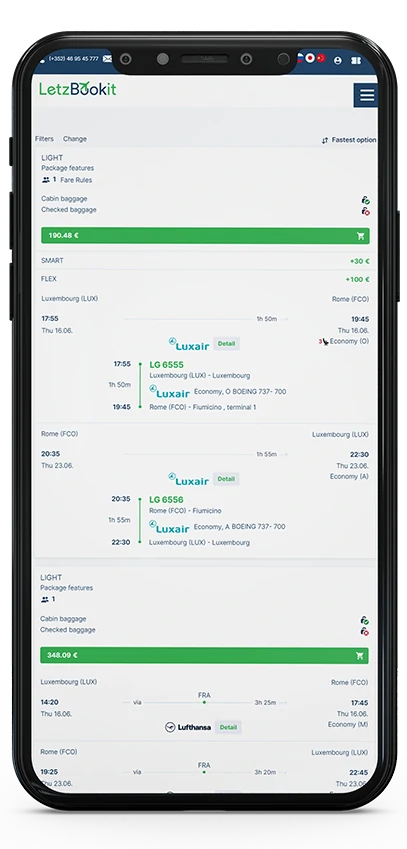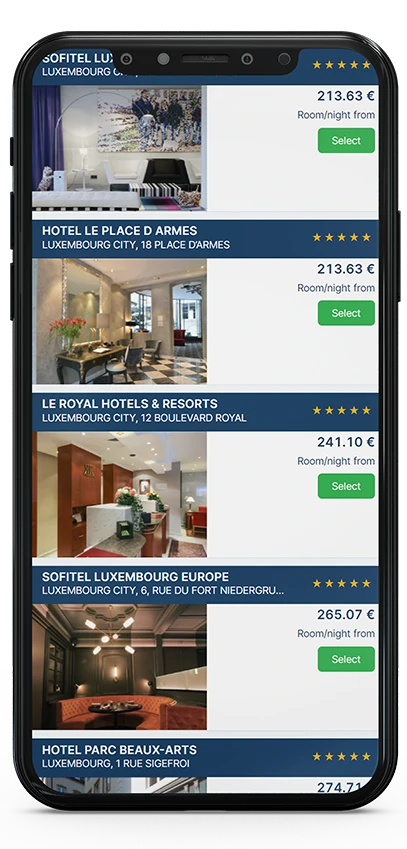 Our Story
LetzBookit.com, is the newly created solution of Travel Pro S.A, the largest dedicated Travel Management Company (TMC) in Luxembourg part of its parent company SLG and American Express GBT Travel Partner Network. SLG is a multinational company that operates in the travel and transportation industry in Europe. Our core activity is related to Business Travel, handling air, hotel, car, and rail bookings. Endorsing a full Travel Management Program, our services are no longer limited to standards. We offer a large variety of related services such as Online and Mobile technologies, Expense Management Solutions and Duty of Care requirements, to optimize our clients' specific needs.
Why LetzBookit?
LetzBookit was born to give people the possibility to book Flights, Hotels and Car Rentals through a single online platform whenever and wherever. Making travel as simple as possible! No matter where in the world you want to go, LetzBookit.com has you covered.
Why choose us?
Price: We check our prices daily to ensure we always offer the best value.
Choice: Compare and book 1250 of airlines, 1.5M of hotels and car hires worldwide.
Convenience: Tailor your trip in one visit thanks to letzbookit.com : Your one-stop travel shop.
Service: Our call center provides full support before, during or after your trip.
Reputation: Travel Management Company that serves its clients since 1993.
Secure payment: Data security is our top priority. While paying by credit card, your payment data will always be protected.

Get the BEST PRICE
Our Tool has been developed by integrating and combining different types of sources and search capabilities. By using our hybrid and highly efficient technology you will always find the best fares on the market at the time of booking. With LetzBookit.com, you can be confident that you are paying your flight tickets, hotel rooms or other services at the best possible rate.
Here for You
Travel doesn't always go as planned but we do our best to put things right. We assure you that we have experienced and professional people to assist you with all your needs!
News
Stay always up to date on the latest HOT deals and destinations that we communicate through our social media channels. We invite you to sign up to our newsletter and follow us on Facebook, Instagram & LinkedIn.
Sustainability
Traveling is undoubtedly one of life's greatest pleasures. We want to assure each generation to come will be able to experience that joy. We provide you with all possible options so you can make the decision that are right for you. That includes 'Go Greener' label which highlights the flights that emit less CO2. We take sustainability seriously and hold ourselves responsible. We are a team that is committed to discovering new ways exploring the world in a way to benefit both people and places. We do know we can't solve this challenge alone. We are continuously searching more solutions to become even more sustainable.
My Reservation (Flights & Hotels)
In this section you can consult the details of your flight or hotel reservations.
Contact us
Working Hours
Monday - Friday
9 am - 6 pm GMT+1
Email
info@letzbookit.com
Location
430-434 route de Longwy,
L-1940 Luxembourg